DCM Hardware Alternative
Application note
The hardware-based X Platform provides a feature-rich set of tools to replace and extend the capabilities of existing DCM applications in high density 1RU or 2RU form factors.

In this application note, we highlight the key features of Appear's X Platform as a hardware alternative for DCM and how it is ideally suited to both replace and enhance the capabilities of your DCM applications.
Find out more by filling the form below and access the application note for free.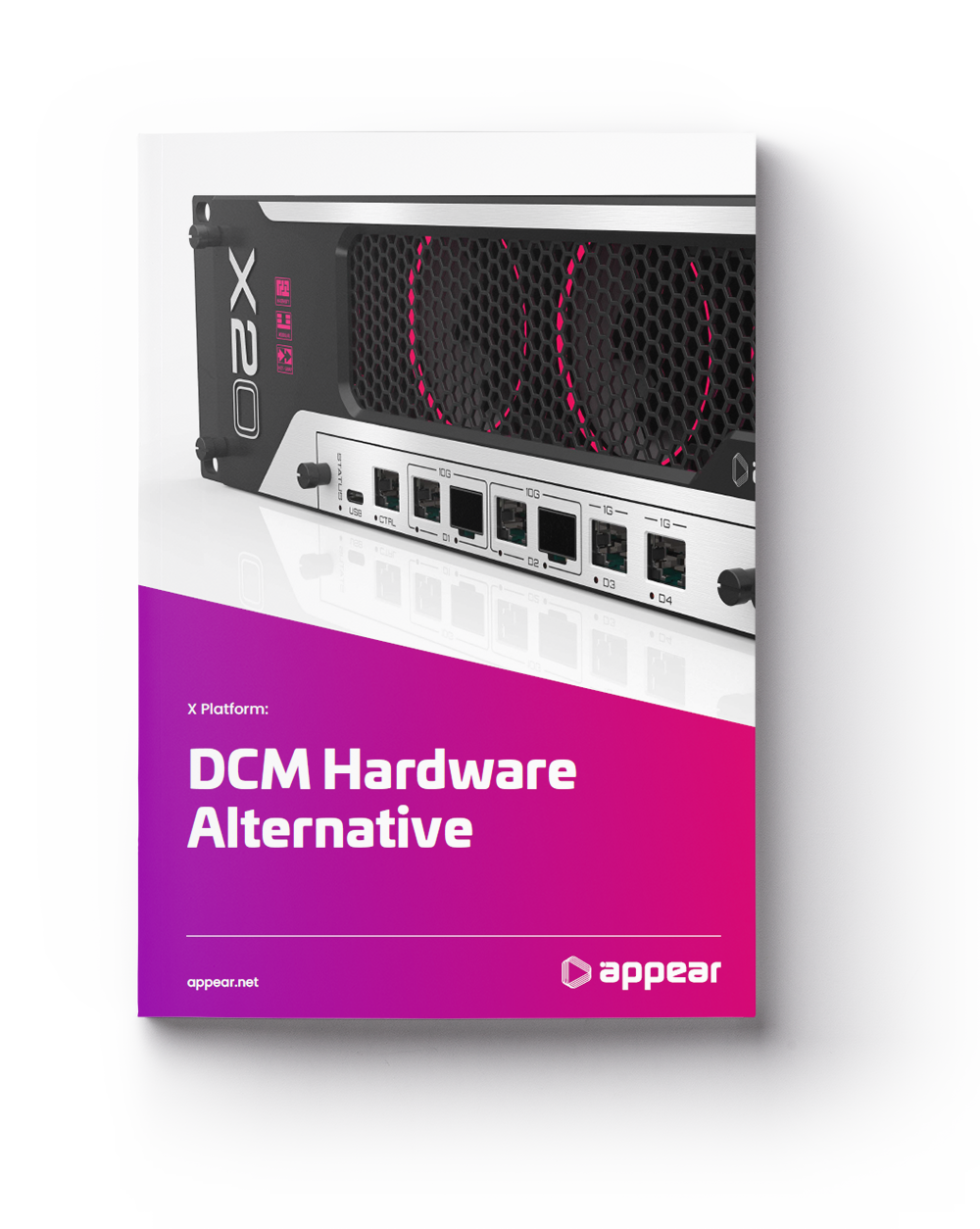 Download the application note for free